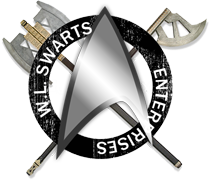 Your cart is currently empty
Star Trek TOS Portfolio Prints Archive Box Exclusive SketchaFEX Spectre Of The Gun By Todd Smith Sketch Card
MINT! This is the archive box exclusive SketchaFEX of "Spectre Of The Gun" by artist Todd Smith sketch trading card from the "Star Trek" TOS Portfolio Prints trading card set. Unlike the standard sketch cards in this set, this is one of the exclusive sketch cards found ONLY in the archive box and is vastly more rare than the other one from this episode in the set!
For more information on the set of trading cards that this bonus card is from, please read my review at: Star Trek TOS Porfolio Prints trading card swet review!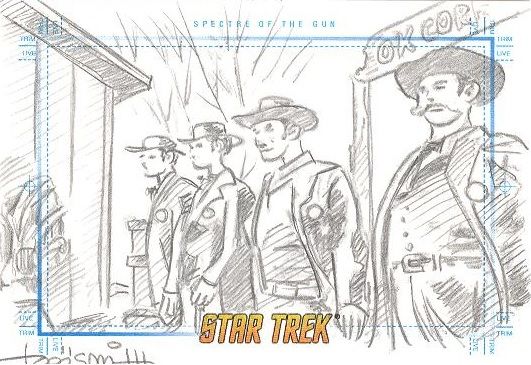 Purchase any two sets/cards from the "Star Trek" TOS Portfolio Prints inventory and receive a free promotional card from the set (while supplies last)!
NOTE: As with all signature/sketch/costume cards, this is a card we have (at least initially) in quantity: signature/artwork may vary from card to card!
We gladly ship worldwide using the U.S. Postal service. W.L. Swarts Enterprises is not responsible for loss or damage in transit; please purchase shipping insurance to protect your order against loss/damage in transit. W.L. Swarts Enterprises prides itself on packing orders well.