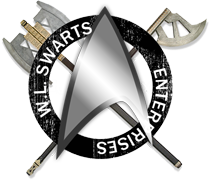 Your cart is currently empty
Star Trek The Original Series Captain's Collection Black Series Autograph Card Celeste Yarnall As Yeoman Landon
Price:
0.00
$50.00
$45.00
Mint! This is the Star Trek The Original Series Captain's Collection Black Series Autograph Celeste Yarnall As Yeoman Landon in "The Apple" Autograph Trading Card. This card was a Limited autograph, which means Ms. Yarnall signed less than 500 of this card!
Sadly, Ms. Yarnall died on October 7, 2018, making this the final card she signed for Rittenhouse Archives!
Autograph cards in this set were found only two per box and many of them were exceptionally rare! This style continues the very popular black series autograph card style begun back in the Star Trek TOS Portfolio Prints set and features Celeste Yarnall's hand-signed autograph on the card!
Purchase any two sets/cards from the "Star Trek" The Original Series The Captain's Collection inventory and receive a free promotional card from the set (while supplies last)!
We gladly ship worldwide using the U.S. Postal service. W.L. Swarts Enterprises is not responsible for loss or damage in transit; please purchase shipping insurance to protect your order against loss/damage in transit. W.L. Swarts Enterprises prides itself on packing orders well. We pride ourselves on great customer service; please ask questions BEFORE purchasing and we will be happy to help!