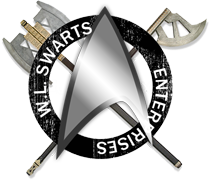 Your cart is currently empty
***W.L. Swarts Enterprises EXCLUSIVE!*** 2010 Women Of Star Trek Chief Engineer B'Elanna Torres Jason Potratz & Jack Hai ORIGINAL ART!
This is the original artwork used by Rittenhouse Archives
for the ArtiFEX card Chief Engineer B'Elanna Torres.
This is NOT the reprinted card,
this is the UNIQUE artwork hand-drawn by the incredible artists
Jason Potratz And Jack Hai
for the 2010 Women Of Star Trek trading card set from Rittenhouse Archives.
Oversized production piece is approximately 9" wide by 12" long.
Unframed.
Important Note: This item is truly unique and there are only three of these pieces
that are not already in the hands of private collectors
(I know - I have the other two and I know where all seven other pieces now reside, including on my wall!).
The most analogous product on the market are the Emily Tester original art pieces
used for the ArtiFEX cards in the 2017 Star Trek 50th Anniversary set.
Those cards were sketch card size and released in the product
and they command prices from $800 - $2000/ea.
These original art pieces were:
Bigger
In Color
and NEVER PUBLICLY AVAILABLE.
Thus, they are expensive.
FYI: we do not accept Best Offers and I'm not looking to sell this artwork for less.
If you want it enough to add it to your collection, this is the price!
This artwork is unique and one of the very few production pieces
for a card from Rittenhouse Archives to make it into the secondary market.
ALSO IMPORTANT: Our picture is pretty bad;
this is a beautiful piece, but the painting has a sealant
(either from the artists or as part of the manufacturing process)
on it and the pictures I take seem to catch that, especially on the edges.
The sealant is not entirely smooth,
but we discovered through framing other pieces in the collection,
that if non-glare glass is used in the framing/matting the irregularities from the sealant become essentially invisible!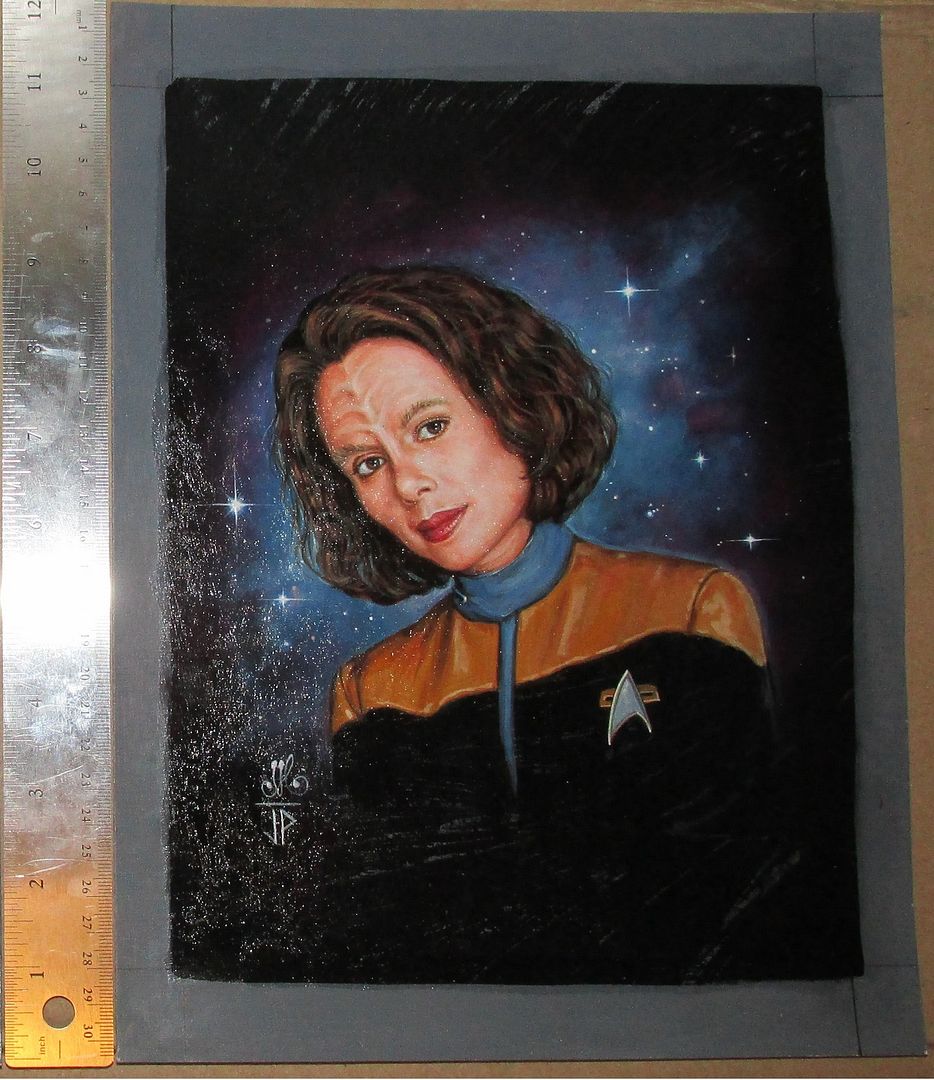 Purchase any two sets/cards from the 2010 Women Of "Star Trek" inventory and receive a free promotional card from the set (while supplies last)!
We gladly ship worldwide using the U.S. Postal service. W.L. Swarts Enterprises is not responsible for loss or damage in transit; please purchase shipping insurance to protect your order against loss/damage in transit. W.L. Swarts Enterprises prides itself on packing orders well.