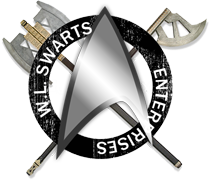 Your cart is currently empty
Star Trek 40th Anniversary Season 2 1967 Expansion Card Set Of 18 Cards!
Mint! This is the 18-card 1967 Expansion card set from the "Star Trek" 40th Anniversary Season 2 set of trading cards produced by Rittenhouse Archives! These cards are black and white and have a retro look designed to mimic the 1967 Leaf "Star Trek" trading card release! Cards in this subset feature images and text about the episode "Where No Man Has Gone Before!"
These cards were found only one in every twelve packs, so it took almost a full case to complete a set of these cards!
This set includes the cards:
91 Captain Kirk
92 Spock
93 Gary Mitchell
94 Dr. Elizabeth Dehner
95 Lt. Lee Kelso
96 Scotty
97 U.S.S. Enterprise
98 S.S. Valiant Ship Recorder
99 Transporter Control
100 Vulcan Chess Master
101 Approaching Energy Barrier
102 Attack On The Crew
103 Powerful Eyes
104 Planet Delta Vega
105 God-Like Beings
106 Friends But Enemies
107 Battle To The Death
108 Fatal Ending
For more information on the set of trading cards that this chase card set is associated with, please read my review at: Star Trek 40th Anniversary Season 2 Trading Card Set Review!
Purchase any two sets/cards from the "Star Trek" 40th Anniversary Season Two inventory and receive a free promotional card from the set (while supplies last)!
We gladly ship worldwide using the U.S. Postal service. W.L. Swarts Enterprises is not responsible for loss or damage in transit; please purchase shipping insurance to protect your order against loss/damage in transit. W.L. Swarts Enterprises prides itself on packing orders well. If you have any questions, please ask them BEFORE purchasing!