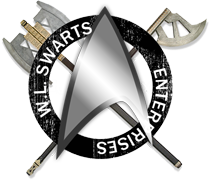 Your cart is currently empty
2009 Star Trek The Original Series Portrait Card Set Of 18 Cards!
Mint! Straight from the pack to the toploader to you! This is the 18-card set of Portrait cards from the 2009 "Star Trek" The Original Series set of trading cards produced by Rittenhouse Archives! The 2009 Star Trek The Original Series set was, essentially, the "Star Trek" 40th Anniversary Season 3 set, continuing the cards - common and chase - from the prior two TOS sets. These chase cards had a retro black and white head shot of each character on them and were a nice way to finish the set.
These cards were found only one in every eight packs, making them fairly rare!
This set includes the cards:
M46 Kara from Spock's Brain
M47 Romulan Commander from The Enterprise Incident
M48 Miramanee from The Paradise Syndrome
M49 Dr. Miranda Jones from Is There In Truth No Beauty?
M50 Kang from Day of the Dove
M51 Natira from For The World Is Hollow And I Have Touched The Sky
M52 Alexander from Plato's Stepchildren
M53 Deela from Wink of an Eye
M54 Gem from The Empath
M55 Garth from Whom Gods Destroy
M56 Bele from Let That Be Your Last Battlefield
M57 Odona from The Mark of Gideon
M58 Losira from That Which Survives
M59 Rayna Kapec from Requiem For Methuselah
M60 Dr. Sevrin from The Way To Eden
M61 Droxine from The Cloudminders
M62 Zarabeth from All Our Yesterdays
M63 Janice Lester from Turnabout Intruder
Purchase any two sets/cards from the 2009 "Star Trek" The Original Series inventory and receive a free promotional card from the set (while supplies last)!
We gladly ship worldwide using the U.S. Postal service. W.L. Swarts Enterprises is not responsible for loss or damage in transit; please purchase shipping insurance to protect your order against loss/damage in transit. W.L. Swarts Enterprises prides itself on packing orders well.