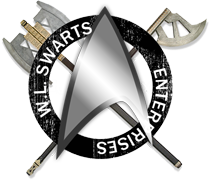 Your cart is currently empty
13 - Firefly: The Verse Leather Parallel Cards - 2 20 25 31 32 37 43 50 55 56 79 86 & 122 26/99 - MATCHING NUMBERS!
Mint! These are leather parallel cards:
2 Serenity - Wash's Dino Tumble
20 Bushwhacked - Wash Sees Something Odd
25 Bushwhacked - Kaylee
31 Shindig - Ante Up, Gentlemen
32 Shindig - Professionals At Work
37 Safe - Little River And Simon
43 Safe - Book's Ident Card
50 Our Mrs. Reynolds - End Of The Line
55 Jaynestown - Staring At Something Eerie
56 Jaynestown - The Statue
79 Ariel - Jayne Fights Back
86 War Stories - Niska Tortures Mal
and 122 Objects In Space - Intentions from the Firefly The Verse trading cards produced by Upper Deck! The Leather Parallel cards replicate the common cards, with a textured surface to mimic leather, copper foil accents and an individual collector's number on the front. Leather parallel cards in this set were found about one per box, so each one is VERY rare! The leather parallel cards were individually numbered to 99 and ALL Thirteen of these cards bear the unique collector's number 26/99!
For more information on the set this is a chase card to, please check out my Firefly The Verse Trading Card Set Review!
We gladly ship worldwide using the U.S. Postal service. W.L. Swarts Enterprises is not responsible for loss or damage in transit; please purchase shipping insurance to protect your order against loss/damage in transit. W.L. Swarts Enterprises prides itself on packing orders well. If you have any questions on this product, please e-mail us PRIOR to purchase!