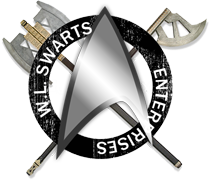 Your cart is currently empty
Rogue One Mission Briefing Autograph Card A-AL Al Lampert As Commander Daine Jir
This is the A-AL Al Lampert as Commander Daine Jir autograph card from the Rogue One Mission Briefing trading cards produced by Topps, Inc! Mint! Autograph cards in this set were found only one per box, and there were 74 different signers, so each one was fairly rare. This card features the retro look and feel for the cardstock, a bright green frame and a sticker from Topps with Al Lampert's hand-signed autograph on it!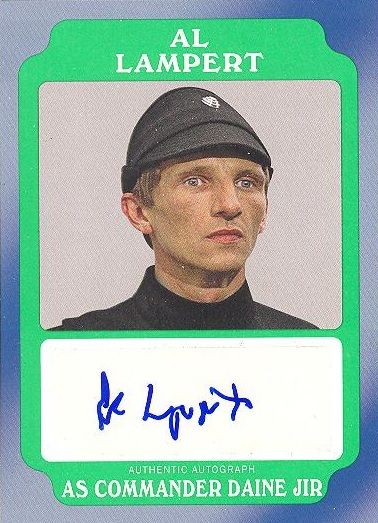 For more information on the set of trading cards this was an autograph card in, please read my review at: Rogue One Mission Briefing Set Review!
We gladly ship worldwide using the U.S. Postal service. W.L. Swarts Enterprises is not responsible for loss or damage in transit; please purchase shipping insurance to protect your order against loss/damage in transit. W.L. Swarts Enterprises prides itself on packing orders well. Please e-mail us with any questions you have BEFORE purchasing!