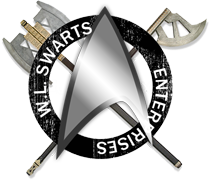 Your cart is currently empty
2020 Marvel Weekly Base Achievement Set Of 9 Cards!
IN STOCK NOW!!!

This is the 2020 Marvel Weekly
base Achivevement chase set from Upper Deck.
MINT! RARE!
The Marvel Weekly product was an ePack exclusive trading card
set that was released one pack a week over thirty-six weeks.
This set was insane to collect, as it required buyers on Upper Deck's ePack
platform to be on the site at exactly the right time every Monday for between
two to four minutes while the product was available for 36 consecutive weeks!
Marvel Weekly packs included only two cards; one base card, one bonus card
and only 499 of each common card were released.
The base Achievement set required buyers to have all four weeks of a given character's cards (4 week intervals)
and redeem the common cards of heroes for a single Achievement card of that character's primary villain.
This is a physical set which we have in-hand!
This chase set includes cards:
A-1 Blackheart
A-2 Venom
A-3 The Leader
A-4 Baron Zemo
A-5 Crossfire
A-6 Yellowjacket
A-7 Morgan Le Fay
A-8 Ronan The Accuser
A-9 Absorbing Man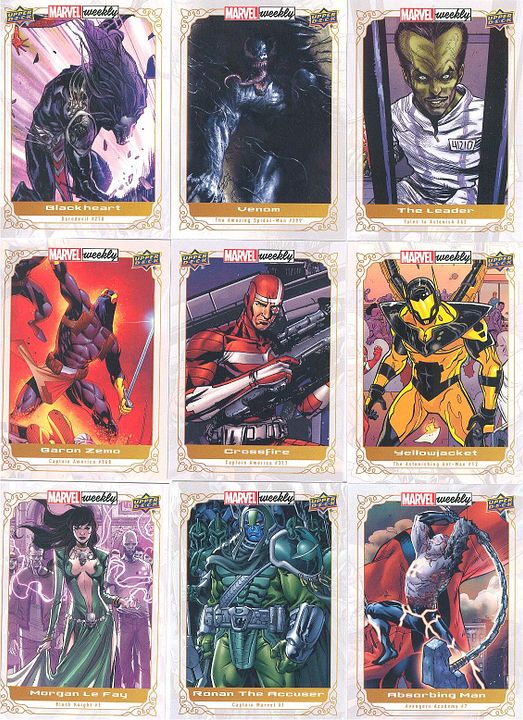 Mint, fresh from COMC to the pack to you!
We gladly ship worldwide using the U.S. Postal service. W.L. Swarts Enterprises is not responsible for loss or damage in transit; please purchase shipping insurance to protect your order against loss/damage in transit. W.L. Swarts Enterprises prides itself on packing orders well. Please ask any questions pertaining to this item PRIOR to purchase!