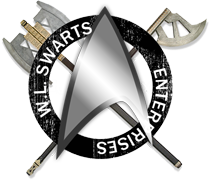 Your cart is currently empty
2020 Marvel Weekly Comic Clash Set Of 72 Cards!
IN STOCK NOW!!!

This is the 2020 Marvel Weekly
Comic Clash chase set from Upper Deck.
MINT! RARE!
The Marvel Weekly product was an ePack exclusive trading card
set that was released one pack a week over thirty-six weeks.
This set was insane to collect, as it required buyers on Upper Deck's ePack
platform to be on the site at exactly the right time every Monday for between
two to four minutes while the product was available for 36 consecutive weeks!
Marvel Weekly packs included only two cards; one base card, one bonus card
and only 249/250 of each Comic Clash chase card were released.
This is, however, a physical set which we have in-hand!
This set includes the most incredible battles between the nine
heroes showcased in the 2020 Marvel Weekly set and their
most impressive adversaries.
This set includes cards:
CC-1 Blackheart
CC-2 Mr. Hyde
CC-3 Scarecrow
CC-4 Lilith
CC-5 Nightmare
CC-6 Scarecrow
CC-7 Deathwatch
CC-8 Zarathos
CC-9 Venom
CC-10 Rhino
CC-11 Sandman
CC-12 Mysterio
CC-13 Carnage
CC-14 Hobgoblin
CC-15 Vulture
CC-16 Jack O'Lantern
CC-17 The Leader
CC-18 Zzzax
CC-19 Wendigo
CC-20 Thaddeus Ross
CC-21 Tyrannus
CC-22 Abomination
CC-23 Absorbing Man
CC-24 Tyrannus
CC-25 Batroc the Leaper
CC-26 Arnim Zola
CC-27 Baron Zemo
CC-28 Red Skull
CC-29 Crossbones
CC-30 Winter Soldier
CC-31 Baron von Strucker
CC-32 M.O.D.O.K.
CC-33 Beetle
CC-34 Bullseye
CC-35 Swordsman
CC-36 Taskmaster
CC-37 Daken
CC-38 Helmut Zemo
CC-39 Trickshot
CC-40 Clown
CC-41 Yellowjacket
CC-42 Ultron
CC-43 Black Ant
CC-44 Whirlwind
CC-45 Egghead
CC-46 Power Broker
CC-47 Darren Cross
CC-48 Taskmaster
CC-49 Brothers Grimm
CC-50 Tigra
CC-51 Werewolf By Night
CC-52 Hobgoblin
CC-53 Venom
CC-54 Green Goblin
CC-55 Morgan Le Fay
CC-56 Master Pandemonium
CC-57 Deathbird
CC-58 Moonstone
CC-59 Ultron
CC-60 Punisher
CC-61 Thanos
CC-62 Rogue
CC-63 Nuclear Man
CC-64 Star
CC-65 Absorbing Man
CC-66 Egghead's Android
CC-67 The Living Eraser
CC-68 Space Phantom
CC-69 The Magician
CC-70 The Wrecker
CC-71 Human Top
CC-72 Attuma
Mint, fresh from COMC to the pack to you!
We gladly ship worldwide using the U.S. Postal service. W.L. Swarts Enterprises is not responsible for loss or damage in transit; please purchase shipping insurance to protect your order against loss/damage in transit. W.L. Swarts Enterprises prides itself on packing orders well. Please ask any questions pertaining to this item PRIOR to purchase!