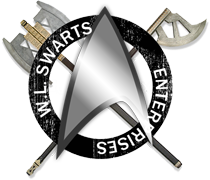 Your cart is currently empty
Return Of The King Anthology Tengwar Exclusive Reprint Set Of 17!
This is all 17 Tengwar Exclusive reprint cards from the The Lord Of The Rings Return Of The King Anthology gaming cards produced by Decipher, Inc! Mint! Rare! This was the a boxed set which featured the most popular cards and characters reprinted from "Return Of The King" block in Tengwar, the Elvish language!
IMPORTANT NOTE: This listing is just for the exclusive card set, not the entire boxed Return Of The King Anthology set!
This features one each of the following cards, still sealed in its original cello package:
The One Ring, Such a Weight to Carry
Ulaira Cantea, Faster Than Winds
The Witch-king, Morgul King
Eomer, Skilled Tactician
Merry, Swordthain
Pippin, Wearer of Black and Silver
Gandalf, Leader of Men
Shelob, Eater of Light
King of the Dead, Oathbreaker
Castamir of Umbar
Corsair Marauder
Grond, Hammer of the Underworld
Arwen, Queen of Elves and Men
Elrond, Venerable Lord
Aragorn, Elessar Telcontar
Gothmog, Lieutenant of Morgul
Sam, Great Elf Warrior
For more information on this set of gaming cards, please read my review at: Return Of The King Anthology Set Review!
We gladly ship worldwide using the U.S. Postal service. W.L. Swarts Enterprises is not responsible for loss or damage in transit; please purchase shipping insurance to protect your order against loss/damage in transit. W.L. Swarts Enterprises prides itself on packing orders well. Please e-mail us with any questions you have BEFORE purchasing!