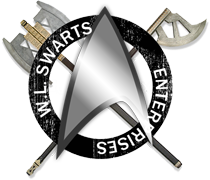 Your cart is currently empty
Agents Of S.H.I.E.L.D. Compendium Character Profiles Set - 20 chase cards!
This is the Marvel's "Agents Of S.H.I.E.L.D." Compendium Character Profiles trading card set of chase cards. These cards feature character images and descriptions of the 20 most influential characters from Marvel's "Agents Of S.H.I.E.L.D." in a premium card set. Chase cards in this set were found only 1 in every 5 packs, so it took at least 7 BOXES to complete a single set, with ideal collation!
This set includes the cards:
CB-1 Phil Coulson
CB-2 Melinda May
CB-3 Daisy Johnson
CB-4 Grant Ward
CB-5 Jemma Simmons
CB-6 Leo Fitz
CB-7 Al MacKenzie
CB-8 Yo-Yo Rodriguez
CB-9 Lance Hunter
CB-10 Bobbi Morse
CB-11 Lincoln Campbell
CB-12 Johnny Blaze
CB-13 Glenn Talbot
CB-14 Antoine Triplett
CB-15 Mike Peterson
CB-16 Calvin Johnson
CB-17 Billy Koenig
CB-18 Holden Radcliffe
CB-19 AIDA
CB-20 Deke Shaw
We gladly ship worldwide using the U.S. Postal service. W.L. Swarts Enterprises is not responsible for loss or damage in transit; please purchase shipping insurance to protect your order against loss/damage in transit. W.L. Swarts Enterprises prides itself on packing orders well. We pride ourselves on great customer service; please ask questions BEFORE purchasing and we will be happy to help!