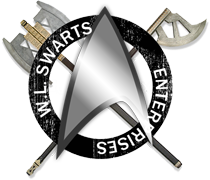 Your cart is currently empty
Star Wars Jedi Legacy Connections Card Set Of 15 Cards!
This is the complete 15 card Connections set of Star Wars Jedi Legacy trading cards produced by Topps, Inc! Mint! This was one of the two more common bonus card sets and focused connective characters, places and tools between the stories of Anakin and Luke Skywalker!
The set includes cards:
C1 Obi-Wan Kenobi
C2 Yoda
C3 Owen Lars
C4 R2-D2
C5 C-3PO
C6 Emperor Palpatine
C7 Princess Leia Organa
C8 Boba Fett
C9 Padme Amidala
C10 The Force
C11 Anakin's Lightsaber
C12 Death Star
C13 Tatooine
C14 Tusken Raider
C15 Jabba The Hutt
For more information on this set of trading cards, please read my review at: Star Wars Jedi Legacy Set Review!
We gladly ship worldwide using the U.S. Postal service. W.L. Swarts Enterprises is not responsible for loss or damage in transit; please purchase shipping insurance to protect your order against loss/damage in transit. W.L. Swarts Enterprises prides itself on packing orders well. Please e-mail us with any questions you have BEFORE purchasing!