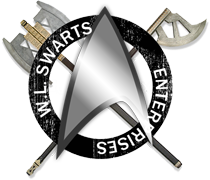 Your cart is currently empty
Star Wars Jedi Legacy Influences Card Set Of 18 Cards!
This is the complete 18 card Influences set of Star Wars Jedi Legacy trading cards produced by Topps, Inc! Mint! The cards in this set were found about one in every other pack!
The set includes cards:
I-1 Qui-Gon Jinn
I-2 Shmi Skywalker
I-3 Mace Windu
I-4 Ahsoka Tano
I-5 Watto
I-6 Jar Jar Binks
I-7 Grand Moff Tarkin
I-8 Luke Skywalker
I-9 Count Dooku
I-10 Biggs Darklighter
I-11 Han Solo
I-12 Wedge Antilles
I-13 Beru Lars
I-14 Lando Calrissian
I-15 Chewbacca
I-16 Tosche Station
I-17 Anakin Skywalker
I-18 Dagobah
For more information on this set of trading cards, please read my review at:Star Wars Jedi Legacy Set Review!
We gladly ship worldwide using the U.S. Postal service. W.L. Swarts Enterprises is not responsible for loss or damage in transit; please purchase shipping insurance to protect your order against loss/damage in transit. W.L. Swarts Enterprises prides itself on packing orders well. Please e-mail us with any questions you have BEFORE purchasing!