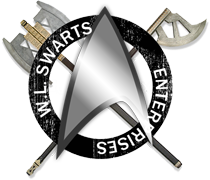 Your cart is currently empty
Agents Of S.H.I.E.L.D. Season 1 Advanced Technology Card Set - 9 Card Chase Set!
Price:
0.00
$80.00
$70.00
Mint! This is the complete 9 card set of Advanced Technology cards from Marvel's Agents Of S.H.I.E.L.D. Season 1 trading cards produced by Rittenhouse Archives! The set focuses on the unique gear from the first season of Marvel's "Agents Of S.H.I.E.L.D.". Cards in this set were found only ONE per BOX, making this a tough set to complete! Very cool. RARE!
Set includes cards:
AT1 - I.C.E.R.
AT2 - World War II Radio Wristwatch
AT3 - The Cage
AT4 - Thunderstick
AT5 - Backscatter X-Ray Eye Implant
AT6 - Golden Retrievers
AT7 - Gravitonium
AT8 - Peruvian 0-8-4
AT9 - Strobe Disc
For more information on the set of trading cards that this set is associated with, please read my review at: Agents Of S.H.I.E.L.D. Season 1 Trading Card Set Review !
Purchase any two sets/cards from the Agents Of S.H.I.E.L.D. Season 1 inventory and receive a free promotional card from the set (while supplies last)!
We gladly ship worldwide using the U.S. Postal service. W.L. Swarts Enterprises is not responsible for loss or damage in transit; please purchase shipping insurance to protect your order against loss/damage in transit. W.L. Swarts Enterprises prides itself on packing orders well. If you have any questions on this product, please e-mail us PRIOR to purchase!