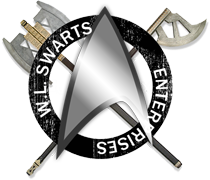 Your cart is currently empty
Kree-Skrull War Retro-Character Set - 27 Card Chase Set!
This is the complete 27 card Retro-Character set of Kree-Skrull War trading cards produced by Upper Deck! The set focuses on the key characters of the Kree-Skrull War storyline, both heroes and villains, from the original storyline! Cards in this set were found about two per pack.

Set includes the cards:
R-1 - Annihilius
R-2 - Ant-Man
R-3 - Black Bolt
R-4 - Captain America
R-5 - Captain Marvel
R-6 - Carol Danvers
R-7 - Goliath
R-8 - H.W. Craddock
R-9 - Iron Man
R-10 - Jarvis
R-11 - Kree
R-12 - Mandroids
R-13 - Maximus
R-14 - Nick Fury
R-15 - Quicksilver
R-16 - Rick Jones
R-17 - Ronan
R-18 - Scarlet Witch
R-19 - Skrull
R-20 - Skrull Emperor
R-21 - Super Skrull
R-22 - Supreme Intelligence
R-23 - The Sentry
R-24 - Thor
R-25 - Triton
R-26 - Vision
R-27 - Wasp
For more information on the set, please check out my Kree-Skrull War Trading Card Set Review!
We gladly ship worldwide using the U.S. Postal service. W.L. Swarts Enterprises is not responsible for loss or damage in transit; please purchase shipping insurance to protect your order against loss/damage in transit. W.L. Swarts Enterprises prides itself on packing orders well. If you have any questions on this product, please e-mail us PRIOR to purchase!