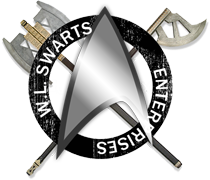 Your cart is currently empty
2018 Fleer Ultra X-Men Dead and Gone Trading Card Set - 10 Card Chase Set!
Price:
0.00
$25.00
$12.50
Mint! This is the complete 10 card set of 2018 Fleer Ultra X-Men Dead and Gone trading cards produced by Upper Deck! The bonus card set focuses on the casualties from recent "X-Men" comics. Each card is a beautiful, thick card with foil accents! Very cool. A great set for anyone who loves Marvel Comics or nostalgic X-Men trading cards with a modern twist!
This set includes cards:
DG1 - Banshee
DG2 - Thunderbird
DG3 - Changeling
DG4 - Cypher
DG5 - Wolverine
DG6 - Cyclops
DG7 - Professor X
DG8 - Jean Grey
DG9 - Moira MacTaggert
DG10 - Colossus
We gladly ship worldwide using the U.S. Postal service. W.L. Swarts Enterprises is not responsible for loss or damage in transit; please purchase shipping insurance to protect your order against loss/damage in transit. W.L. Swarts Enterprises prides itself on packing orders well. If you have any questions on this product, please e-mail us PRIOR to purchase!