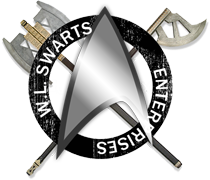 Your cart is currently empty
Adversaries Anthology Sealed Pack Of 20 Foil Cards!
This is the Adversaries Anthology sealed pack of 20 foil cards. This was part of a boxed set with two new, exclusive foils and eighteen reprinted foil cards from earlier releases!
This sealed pack includes:
0 AP 3 •Borg Queen, The One Who Is Many Personnel Borg
0 AP 4 •Shinzon, Reman Leader Personnel Romulan

Dilemma ↑ Assassination Attempt Rare 1R7
Dilemma ↑ Nanite Attack Rare 1R39
Event ↑ How Would You Like a Trip to Romulus? Rare 1R90
Interrupt ↑ Amanda Rogers Rare 1R121
Interrupt ↑ Kevin Uxbridge Rare 1R129
Personnel - Bajoran ↑ Winn Adami, Kai of Bajor Uncommon 1U228
Personnel - Cardassian ↑ Ocett, Dogged Rival Rare 1R248
Personnel - Dominion ↑ Borath, Psychological Researcher Rare 3R151
Personnel - Federation ↑ Luther Sloan, Man of Secrets Rare 1R275
Personnel - Federation ↑ Thomas Riker, Defiant Leader Rare 2R131
Personnel - Klingon ↑ Nu'Daq, Tenacious Rival Rare 1R314
Personnel - Non-Aligned ↑ The Albino, Killer of Children Rare 1R348
Personnel - Romulan ↑ The Viceroy, Shinzon's Protector Rare 1R376
Ship - Borg ↑ Queen's Borg Cube Premium 0P16
Ship - Cardassian ↑ Bralek Rare 1R383
Ship - Federation ↑ USS Defiant, Stolen Warship Rare 3R205
Ship - Klingon ↑ IKS Maht-H'a Rare 1R401
Ship - Romulan ↑ Scimitar, Predator Rare 1R413
Image does not do justice to this foil card!
For more information on this set of gaming cards, please read my review of the set at: http://wlswarts.blogspot.com/2013/01/simple-repack-theater-vol-8-adversaries.html !
IMPORTANT NOTE: This listing is for the exclusive foil set, not an unopened box! This is JUST the exclusive set for these cards!
We gladly ship worldwide using the U.S. Postal service. W.L. Swarts Enterprises is not responsible for loss or damage in transit; please purchase shipping insurance to protect your order against loss/damage in transit. W.L. Swarts Enterprises prides itself on packing orders well. Please e-mail us with any questions you have BEFORE purchasing!