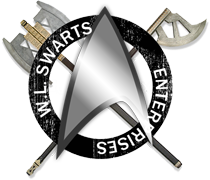 Your cart is currently empty
2019 James Bond Collection Bond Vs. Villains Chase Set - 20 Chase Cards!
This is the 20 card Bond Vs. Villains chase set from the 2019 James Bond Collection trading cards produced by Upper Deck! Mint! Each card features a landscape-oriented image of a key battle between James Bond and a cool villain from the 007 James Bond Saga. Each card has foil-enhancements and is printed on high-quality cardstock, this is a beautiful set featuring images of villains and fights from the various James Bond films!
Cards in this set were found only three per box, so it took SEVEN BOXES to complete a single set!
This set includes cards:
BV-1 - Auric Goldfinger
BV-2 - Mr. Hinx
BV-3 - Emilio Largo
BV-4 - Oddjob
BV-5 - Dr. No
BV-6 - Ed Killifer
BV-7 - Alec Trevelyan
BV-8 - Necros
BV-9 - Jaws
BV-10 - Francisco Scaramanga
BV-11 - Ernst Stavro Blofeld
BV-12 - Red Grant
BV-13 - Dr. Kaufman
BV-14 - Dominic Greene
BV-15 - Yaphet Kotto (though it should have been Mr. Big)
BV-16 - Xenia Onatopp
BV-17 - Rosa Klebb
BV-18 - Elektra King
BV-19 - Le Chiffre
BV-20 - Ernst Stavro Blofeld
We gladly ship worldwide using the U.S. Postal service. W.L. Swarts Enterprises is not responsible for loss or damage in transit; please purchase shipping insurance to protect your order against loss/damage in transit. W.L. Swarts Enterprises prides itself on packing orders well. Please ask any questions pertaining to this item PRIOR to purchase!