To learn more about Within These Walls, click here!
To return to the artist page, click here!
To return to the main page, click here!

To contact W.L. Swarts directly, click here!
(remove "not" from the e-mail address)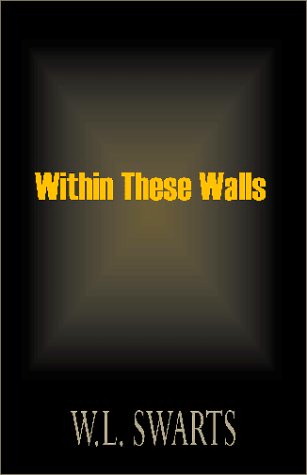 This page will be a little stark for a while (sorry about that).

But good news . . . one of the reasons this page is so stark is that W.L. is off writing!

Living In The Wakes is going through the final edit before being submitted for final submission to the publisher!!!!!!!!!!!!! W.L. is currently embarking on a weeklong escape to edit the novel one last time, complete the cover, and work on artwork for the upcoming viewing (read about that by clicking here!)

To reward the patience of the one person who ever checks this page out, soon this page will have a brand new short story as well!

Keep checking back, it'll be great!

In the meantime, the debut novel of W.L. Swarts IS available and information and ordering instructions are on-line by clicking here!